Make an Inquiry
* Indicates a required field
Hours
Monday

8:30AM - 6:00PM

Tuesday

8:30AM - 6:00PM

Wednesday

8:30AM - 6:00PM

Thursday

8:30AM - 6:00PM

Friday

8:30AM - 6:00PM

Saturday

8:30AM - 6:00PM

Sunday

Closed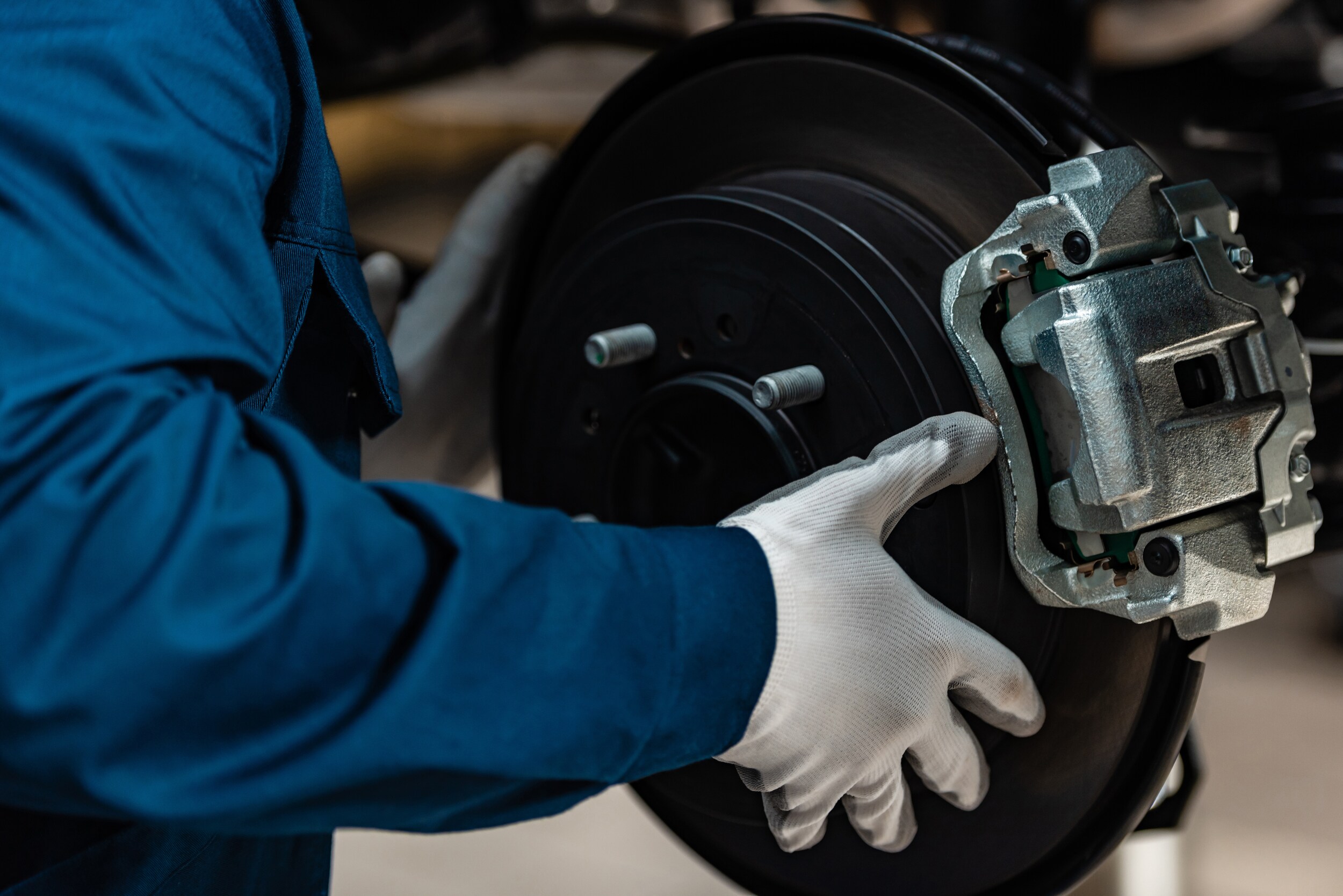 Brake Service FAQ
How do I know when I need new brakes?
Brakes are worn down at different speeds depending on the make and model of your car, but it's good to replace them every 50,000 miles. However, if you begin to feel vibrations in your steering wheel, hear strange noises, or notice a light on your dashboard pertaining to your brakes, you should bring your car in for service right away.
Must I always turn or replace my rotors when changing my pads?
No. If there are no conditions such as pedal pulsation or steering-wheel vibration during braking, and the brake rotor is at least 1 mm thicker than the discard thickness, then it does not need to be turned or replaced.
Do I have to replace my brake rotors after a certain amount of time?
No, but it is a good idea to check the condition of your rotors at every tire rotation.
Why do my brakes squeal? How can I stop it?
Brake squeal is caused by the high-frequency vibration of brake components (rotor, calipers, and/or pads) in response to excitation from the brake friction process. A significant amount of time and engineering goes into eliminating brake squeal from original equipment brake components. Brake components are engineered as a complete system-factory-original performance can only be assured when using original equipment brake pads and rotors. When brake squeal occurs, there may be damage or excessive wear on one or more components affecting noise, including the brake pads, the noise-damping shim that is bonded to the brake pad, or the rotor friction surface.
In addition, it should be recognized that high-performance and track-capable brake systems using high-performance pad materials may be at higher risk for producing brake squeal noise, even when no damage to the components is present.
How long will my brake pads last?
Brake pad life depends on driving habits, vehicle usage, and operating environment. Brake systems are designed to provide 20,000 to 25,000 miles of pad life in very severe use (such as heavy-traffic urban areas) and can give 40,000 to 60,000 miles of pad life in average use. Some factors that will reduce pad life include frequent heavy braking, elevated temperatures (caused by high-speed braking, driving in mountainous areas), driving with the vehicle heavily loaded, and severe environments such as high-corrosion areas and areas with a lot of road debris and dust.
My brake pads are very dusty. Are all pads dusty?
Brake dust can occur to some extent on most brake systems, but it is significantly more noticeable with metallic pads and on high-performance brake systems. Brake dust is a mix of debris from the brake rotor, which is the most significant component, and debris from the brake pads. Pad materials that wear the rotor more aggressively will cause more dust.